We pitched a proposal for the inaugural Saudi Arabia GP. The RFP was a three-part bidding process, and below I will showcase the first two stages that we offered brand development, visual identity, event look and collaterals.

The Saudi Arabia GP is a night race, and the brief was to express the thrill and exhilaration of such an event.

Futurism was the inspiration for the development of the brand. The host, Jeddah, is a modern city with an exciting look at night, and our approach was to explore light traces chasing each other like in a race.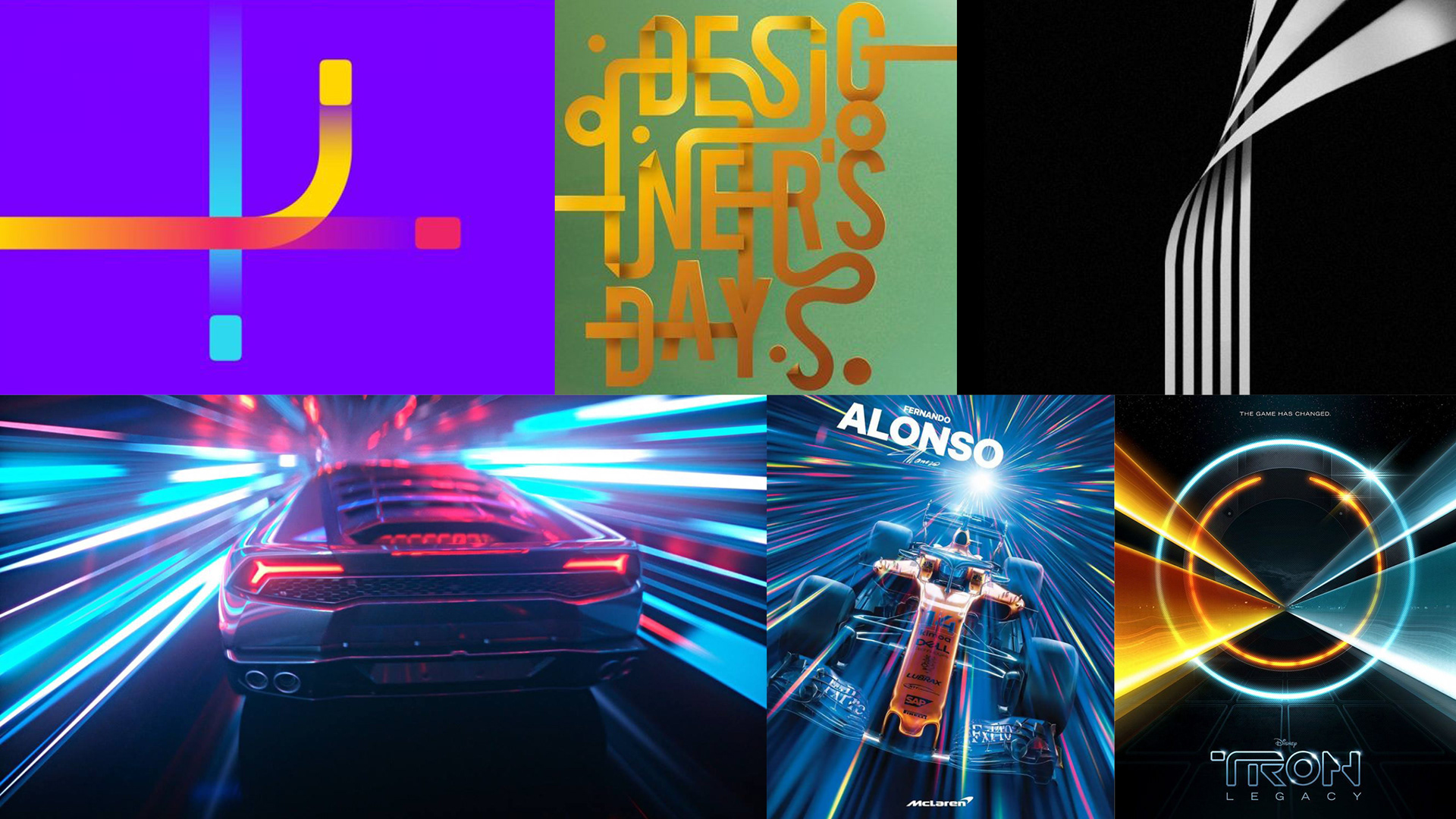 The idea was to combine the three core elements: race track, Arabic calligraphy and futurism to create a unique typeface and wordmark.
As part of the second round of the pitch, we developed a version of the word mark to work as an icon.

The colour schemes display vibrant, digital-first colours. The green relates to the Saudi Arabia flag. The blues and purples relate to the lights and speed of the night landscape race and cyber-punk aesthetics.

Arabic calligraphy inspired the primary graphic and represented the cars and light traces chasing each other.